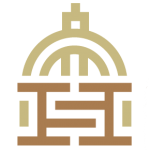 no comments
Categories:
Top Rated Attorneys by Super Lawyers
Stumbo Hanson, LLP, is honored that Tom Barnes, Todd Luckman, Lee Hendricks, and Kathryn Sheedy are listed among the 12 Top Rated Bankruptcy Lawyers in Topeka, Kansas by Super Lawyers. Additionally, Gary Hanson and Lee Hendricks are named as Top Rated State, Local & Municipal Attorneys in Topeka, Kansas.
If you are wondering whether this hard work results in dull attorneys, take a look at Todd Luckman's interview with the Super Lawyers staff.
Super Lawyers is an attorney rating service that highlights attorneys who have attained a high degree of peer recognition and professional achievement. The ratings are based on independent research, peer nominations, and peer evaluations.