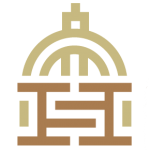 no comments
Categories:
The Medical Bankruptcy Myth
On occasion, we receive calls from potential clients looking for representation in a Medical Bankruptcy with the assumption it is a special type of bankruptcy limited only to medical bills. Although medical debt is a common cause of bankruptcy, there is no such thing as a Medical Bankruptcy.
Bankruptcy laws require a bankruptcy filer to list all debts owed at the time of filing. Regardless of whether you file a Chapter 7 or Chapter 13 bankruptcy case, all creditors must be listed and will receive notice of the bankruptcy filing. Medical bills will be discharged by the bankruptcy, along with credit card debt, utility bills, personal loans, and other unsecured debts.
You may have some debts, such as a home mortgage or car loan, that you wish to survive the bankruptcy because you want to keep the collateral securing the debt. This can be accomplished through a Chapter 13 bankruptcy case or by signing a reaffirmation agreement in a Chapter 7 bankruptcy case.
Even though a Medical Bankruptcy is not an option, Chapter 7 and Chapter 13 can provide relief from your medical bills. If you have concerns about filing a Chapter 7 or Chapter 13, take advantage of a free consultation to understand your options.