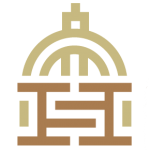 no comments
Categories:
Topeka, Shawnee County pay outside legal firms $626K
Topeka's and Shawnee County's legal offices spent more than half a million dollars on outside counsel in 2014 alone. The bulk of payments stem from wrongful death suit against county jail.
The Topeka Capital-Journal – September 27, 2014
By Aly Van Dyke.
[button style="primary" href="http://www.cjonline.com/news/2015-02-01/topeka-shawnee-county-pay-outside-legal-firms-626k" target="_blank"]Read article[/button]