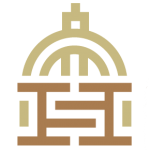 no comments
Categories:
Seeking to Avoid Bankruptcy? Beware of Scams.
Our bankruptcy attorneys understand that bankruptcy is an option of last resort. Before contacting a bankruptcy attorney for advice, many of our clients seek help from a debt settlement company. They expect that the company will negotiate favorable payments terms with their creditors or even get the debt balances reduced. While there are some reputable companies that offer debt settlement services, there are also many companies that charge a high fee and do little to help.
How do you know if the debt settlement company is a scam?
All Credit Service Organizations are required to register with the Kansas State Bank Commissioner before offering services to Kansas residents. A Credit Service Organization is any entity that offers the following debt management services:
Receives funds from a consumer for the purpose of distributing the funds among creditors (i.e. debt consolidation services),
Improves a customer's credit record, history, or rating (i.e. credit repair), or
Negotiates to defer or reduce a consumer's obligations (i.e. debt settlement).
You can view the list of approved Credit Service Organizations online at www.osbckansas.org.
Additionally, take a look at the fees charged by the Credit Service Organization. A licensed Credit Service Organization in Kansas may only charge a one-time $75.00 consultation fee and a maximum monthly maintenance fee of $40.00 or $5.00 per creditor, whichever is less.
What to do if you contracted with an unapproved organization?
The Kansas Attorney General's Consumer Protection Division aims to protect Kansas consumers and may prosecute companies doing business in Kansas without the appropriate license. You can fill out a consumer complaint form online at www.ag.ks.gov.
Is debt settlement worth your time and money?
If it will take longer than 5 years to pay off your debts or if the monthly payments to creditors make it difficult to provide for your needs, it is worth your time to meet with a Kansas bankruptcy attorney for a free consultation. An experienced attorney can let you know whether you qualify for Chapter 7 bankruptcy and how much your payments will be in a Chapter 13 bankruptcy.