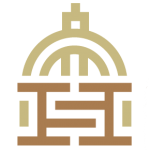 no comments
Categories:
About That Forty-Five Dollars…
A recent article in the Topeka Capital Journal listed the various legal fees the City of Topeka paid over the past year. Somewhat to our surprise, Stumbo Hanson appeared in the list for the grand total of forty-five bucks. We knew about it, sure; we just thought the minimal nature of the payment would not get us in any newspapers. This amount certainly was in sharp contrast to the amount paid to other firms. Obviously, we can't comment on what the representation was about, but we can say it involved work proportional to the fee paid, and certainly not the same level of controversy as some of the others on the list.
Attorney fees are a tough subject, and you may be surprised to know that some of the more sensitive people about the cost of litigation are the attorneys themselves. Since we mainly deal with individuals and small businesses, we make it a point to try to make services affordable, without cutting corners or promising the moon. If your case takes forty-five dollars, or a lot more, we are committed to delivering quality representation for you that makes economic sense.